Ukraine
On 24 February 2022, the world changed. Russia launched an invasion of Ukraine and unleashed an open war under the propagandistic label of "a special military operation". More than a year later, the war is still going on. One World has put together a special category to look at the roots of the situation in Ukraine through the means of five films, and presents raw eyewitness accounts directly from the Ukrainian war front.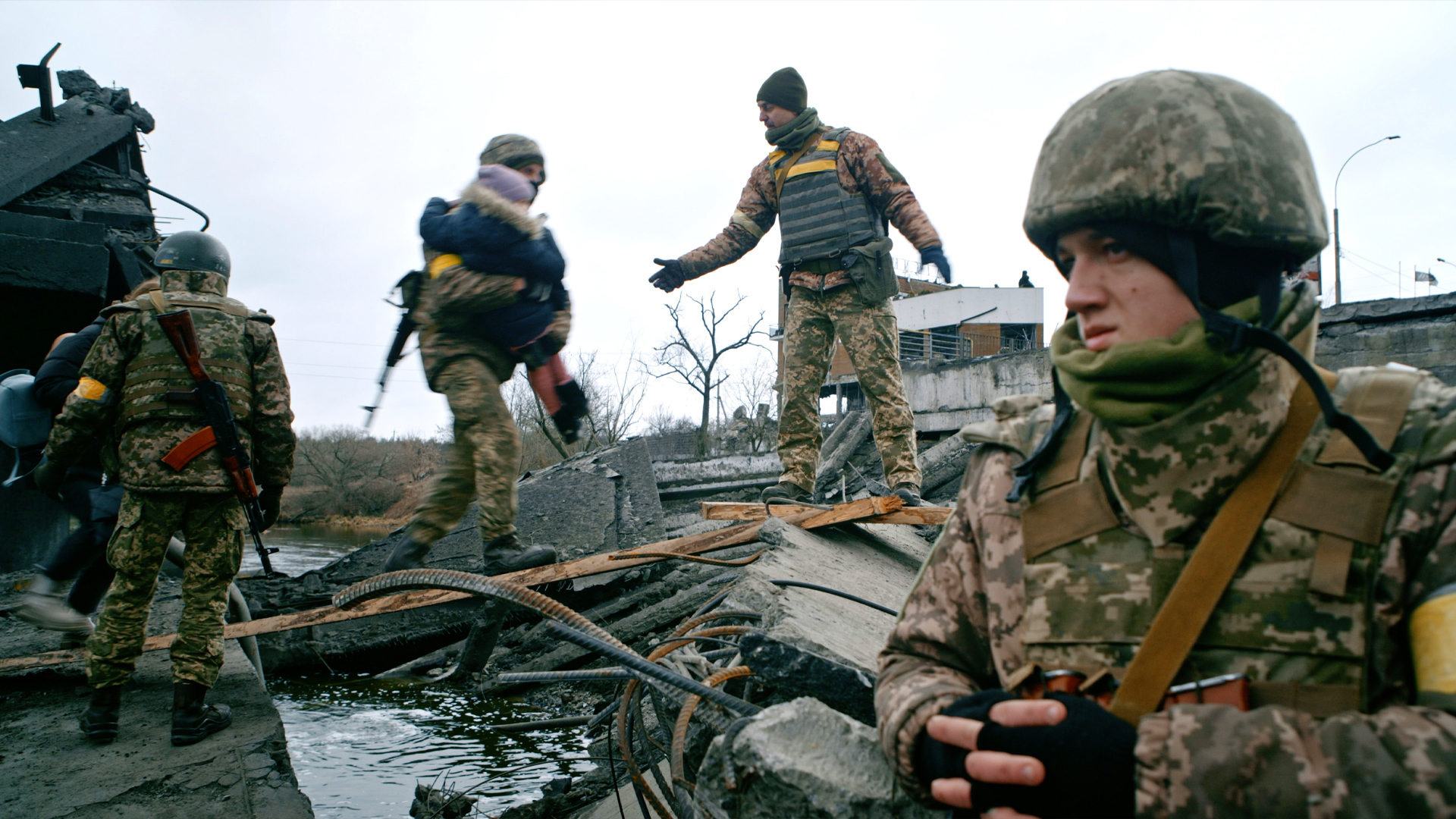 One such testimony is an unaffected mosaic of events in several Ukrainian towns during the first weeks of the war called Overcoming the Darkness. The film consists of short documentaries by different directors, which together form a powerful testimony to the solidarity of the Ukrainian people facing the Russian darkness. In the film Eastern Front, adrenaline-fueled moments directly from the battlefield alternate with moments of calm in the background as seen from the perspective of volunteer rescue workers. The documentary Beyond Revolution – Fighting for Democracy presents a different, retrospective view of the events from the last year of the Euromaidan generation. It follows three activists from the Maidan Revolution who subsequently entered the upper echelons of Ukrainian politics. The film introduces the political generation from which the current President Volodymyr Zelensky emerged. 
Two other films focus on Ukraine's younger generation. The film Outside charts the fate of a Roma boy in a non-chronologically presented longitudinal documentary. The film begins with the Maidan events and then compiles the story of a young man who, due to life and social events, finds himself at the outer edge of society. The film We Will Not Fade Away follows the everyday reality of five teenagers who are given the almost fairy-tale opportunity to leave the reality of the Donbas for a while and set out on an excursion to the Himalayas.
Films in category Ukraine