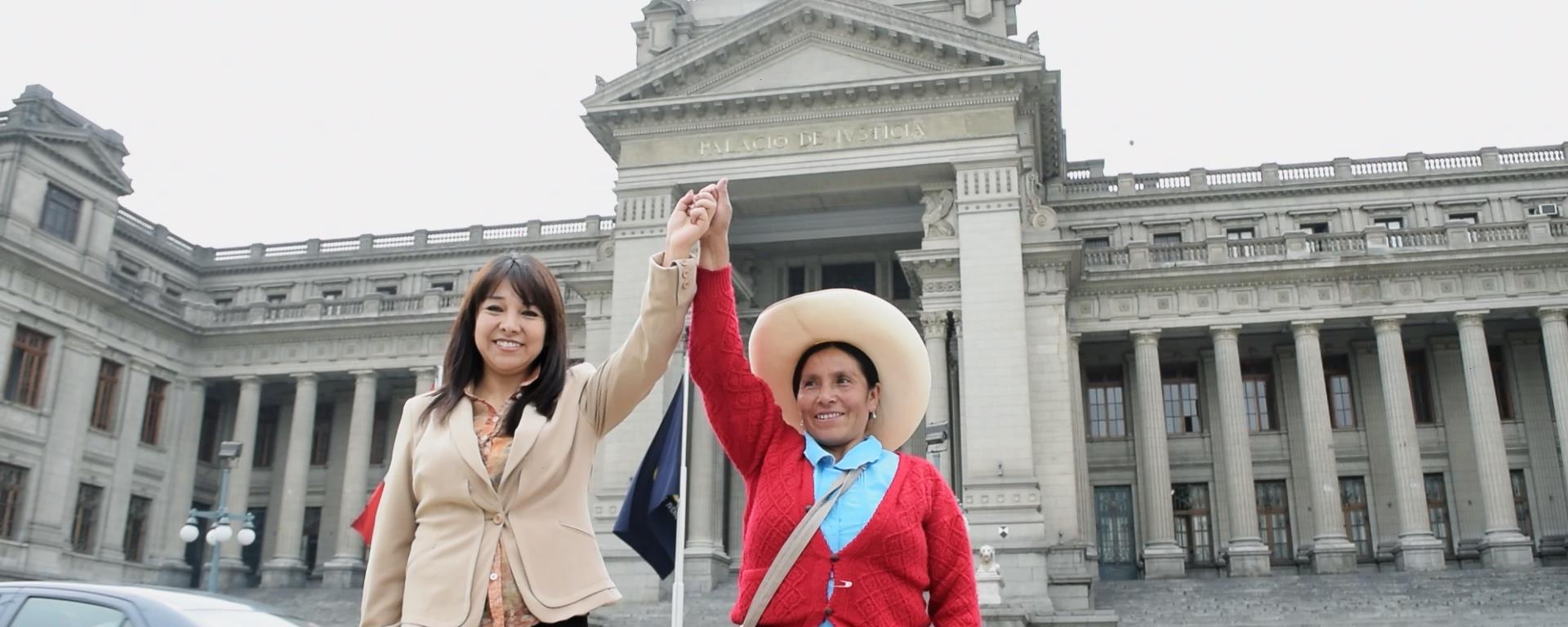 Films > Uprooted
The Illusion of Abundance
(La ilusion de la abundancia)
Screenings
Řevnice
Dřevák u nádraží, Pod Lipami, Řevnice
Praha
Bio Oko, Františka Křížka 460/15, Praha 7

Discussion
Monika Brenišínová, Iberoamericanist


Tickets
Plzeň
Moving Station, Koperníkova 574/56, Plzeň
Ostrava
Galerie PLATO, Janáčkova 3139/22, Ostrava
Brno
Kino Art, Cihlářská 19, Brno
tickets
Praha
Atlas – small hall, Sokolovská 371/1, Praha 8

Discussion
Stáňa Tomková, Hra o klima
Tereza Barková, Hra o klima


Tickets
Ústí nad Orlicí
Malá scéna, Havlíčkova 621, Ústí nad Orlicí
Olomouc
Muzeum moderního umění (Besední sál), Denisova 824 /47, Olomouc
České Budějovice
Studiový sál, Český rozhlas ČB, U Tří lvů 244, České Budějovice
Roztoky u Prahy
Central Bohemian Museum in Roztoky – Historical Hall, Zámek 1, Roztoky
tickets
Semily
Cinema Jitřenka, Tyršova 49, Semily
About the film
Máxima, Berta and Carolina are Latina activists. They are fighting tirelessly against the brutal practices of multinationals against nature and indigenous peoples in Peru, Honduras and Brazil.
Máxima, who resisted forced eviction from her property near a gold mine in Peruvian Cajamarca, was severely beaten. Honduran journalist Berta Cáceres, who drew attention to the misconduct of developers in a giant hydroelectric project on the Honduran river Gualcarque, was murdered. Carolina, in turn, is trying to bring to justice the culprits behind the 272 human casualties of a catastrophic toxic waste dam breach in the traditional Brazilian mining region of Minas Gerais. The threads of all three cases converge in this investigative documentary into a global chain leading from Latin America through influential European banks to Asian buyers.
Title
The Illusion of Abundance
Original Title
La ilusion de la abundancia
Original Language
English, Portuguese, Spanish
Subtitles
English, Czech
Premiéra
Czech premiere
Year of Production
2022
Country of Origin
Belgium, Colombia
Length
60 min.
Tags
Nature, Politics, Missuse of Power, Latin America

Director
Matthieu Lietaert
- Co-Director - THE BRUSSEL BUSINESS , about lobbying in the EU (ARTE, RTBF, ORF) 2012 - Sold to seven other broadcasters. + interactive online project for ARTE at the EU parliament. - Author - NOS CHERS PARADIS (ARTE 2016), a participative film made by 800 EU citizens launched first during COP 21 in Paris. - Co-director - The Illusion of Abundance (post-production, 2022)

Director
Erica Andrea Gonzalez Ramirez
The Illusion of Abundance