Accessibility
The One World Film Festival wants to be as accessible as possible to all members of the audience.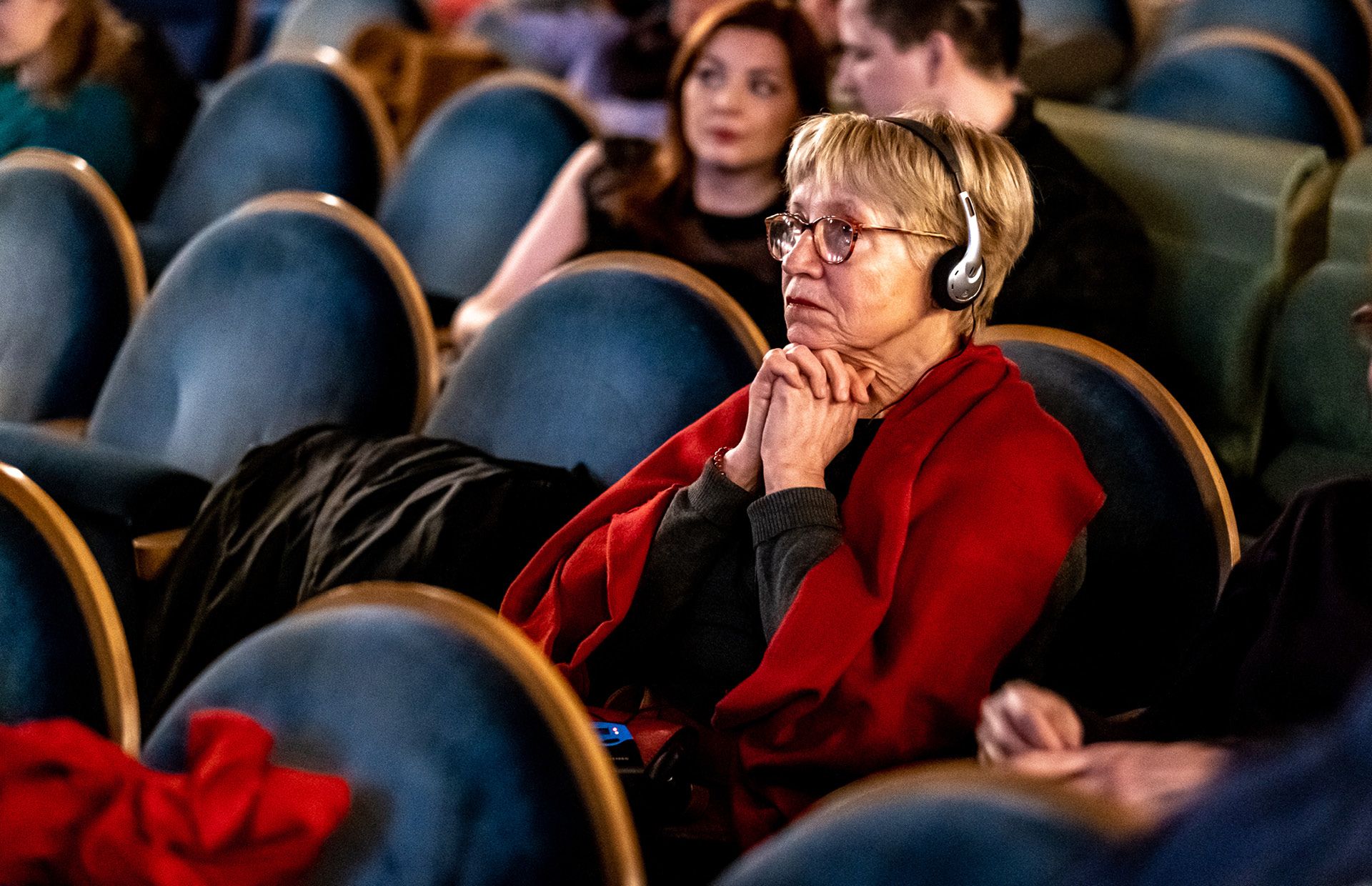 The One World Film Festival aims to be accessible to all.
We are grateful for all feedback about what didn't work for you during the festival, so that we can do better next time: bezbarier@jedensvet.cz.
Audio Description
Selected films come with an audio description that allows the audience with a visual disabilities to hear an audio description of the film's visual presentations. Viewers listen to the audio description through headphones. On our OW Online streaming platform you can filter the films with audio description.
Open captions for the Deaf and hard of hearing
All films will have Czech subtitles while some will also have English subtitles. In some cases, monochrome descriptive captions will also be made available. These subtitles serve to better understand the dialogue of multiple characters and a film's important sound effects.
Watch movies
CSL Interpretation
Real-time translation
The selected festival programme will be simultaneously transcribed into the Czech language. Simultaneously transcribed programme is labelled with pictogram CART.
Relaxed Screening
The environment of the room will be tailored to the needs of the audience by having lights dimmed but not off and the volume levels lower than usual. No trailers or any other commercials are shown before the film. Attendees are free to sit wherever they would like and can enter and exit the room at any time. Relaxed viewings are specially tailored for visitors who may be on the autistic spectrum, have anxiety, Tourette syndrome, sensory difficulties or disabilities and anyone who would benefit from a relaxed cinema.
Induction loop
Induction loops are available in cinemas marked with this pictogram to improve the sound of the film for viewers with hearing aids.
English Friendly
All films have Czech subtitles while some also have English subtitles and are clearly marked as English Friendly.
Festival Venues accessibility
Festival cinemas will be marked with following pictograms:
Accessible venue
Accessible toilet
Induction Loop
Stair Climber
Wheelchair platform lift
Baby friendly
Family friendly
Assistance dogs are welcome at all festival cinemas.