Films that Provide a Glimpse of the Future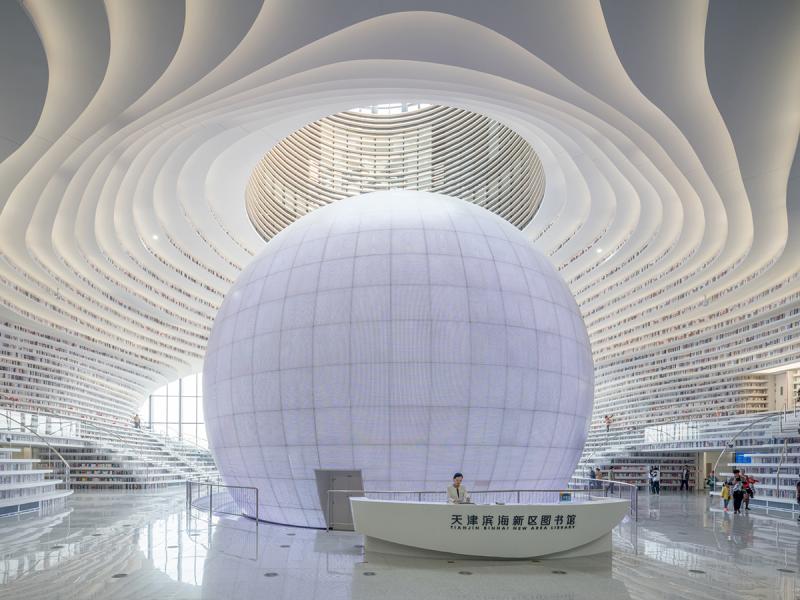 Film Category
Thinking about the future raise many questions in everyone's minds. You might find the answers to some of them in our category The Future Calls. It specifically focuses on what human life will be like in the near future.
Canadian director Shannon Walsh's documentary The Gig Is Up takes a look at today's gig economy. An Uber driver in the US, a food delivery bike rider in China, and a handyman in the UK – despite their many differences they have one thing in common: their work life is ruled by mobile apps. And while platforms such as Uber, Amazon, and Deliveroo are getting richer, their workers often just scrape by. There are no laws protecting them as in the case of standard employees and so they live in permanent uncertainty, exposed to the whims of customers, under the constant supervision of apps, and invisible to most of society.
What would it be like if women ruled the world? Would conflicts be resolved more easily? Would peace prevail rather than war? Could women deal with the threat of nuclear war better than men? Yael Bartana tries to answer these questions in the documentary Two Minutes to Midnight. This remarkable, at times scathingly funny film experiment brings to the forefront a group of women representing a fictional, all-female government of a fictional country. They are sitting together in a control room in the face of an escalating nuclear threat from another state led by the imaginary President Twittler, a narcissist who sees politics as a TV show and loves to make sweeping aggressive proclamations. The protagonists, comprising actresses as well as real-life experts in defence, law and psychology, are trying to work out a way to avert a devastating war.
In contrast, the documentary Searchers, directed by Pacho Velez, is a more laidback narrative about what is at times a futile effort to find a kindred spirit on online dating sites. A beautiful face, an athletic body or a university diploma. What determines success in online dating? This playfully entertaining documentary shows a wide range of people of all ages who have decided to find their ideal partner online, whether they are novices just becoming familiar with rapidly evolving technological tools or have long felt at home with them. Thanks to a special shooting technique, viewers can simultaneously see the faces of the "searchers" and their computer screens. As the director himself decides to try dating online, the film takes on a personal dimension. But filling out a profile on a dating site sometimes seems harder than getting a degree from Princeton.
You can look forwards to these films and many others starting on 21 March, and in Prague from 23 March. The entire festival programme is available HERE.