The Václav Havel Jury Award for the Best Film went to Midwives
Director: Snow Hnin Ei Hlaing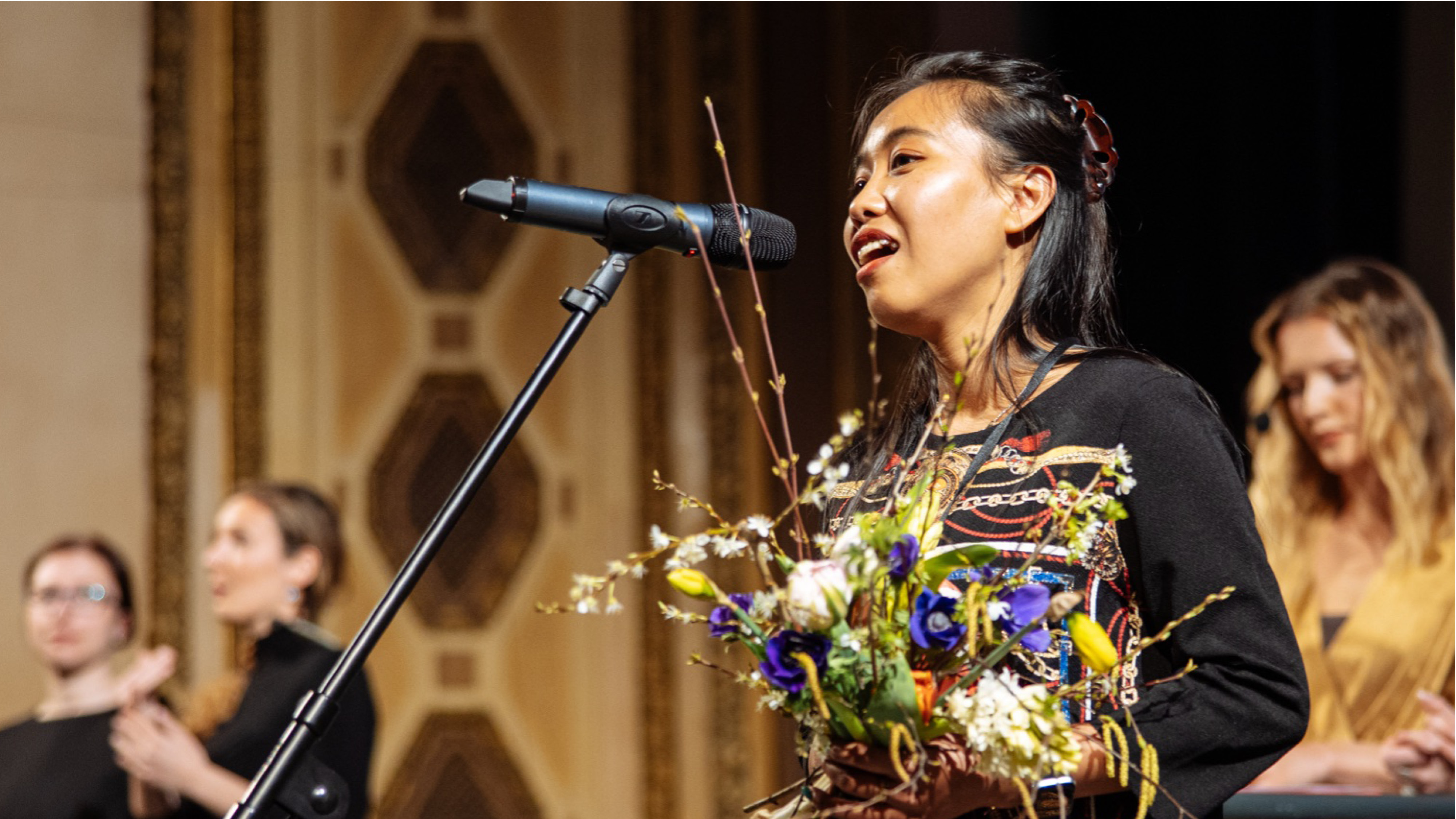 Awarded
The Václav Havel Jury had the task of evaluating the films in the Right to Know category and choosing the film that makes an exceptional contribution to the protection of human rights. This year's Right to Know selection offered a strong look at the role of women in the fight for human rights – activists, journalists, lawyers, defenders, and health professionals struggling for the rights and dignity of their communities. They dedicated their work, experience and perseverance to relentlessly improve the world around them. The jury members comprised Philippe Dam, who is Human Rights Watch's advocacy director for Europe and Central Asia and currently also its acting director for the EU, Malgorzata Szuleka, the Secretary of the Management Board of the Helsinki Foundation for Human Rights, and Marina Shupac, an award-winning journalist, documentary filmmaker, and human rights expert from Moldova.  
The Jury for the Václav Havel Award 2022 decided to recognise two exceptional films, both of which, like many other films in this category, were directed and produced by courageous women.  
The Václav Havel Jury Award for the Best Film in the Right to Know category went to director Snow Hnin Ei Hlaing's documentary Midwives, which is not only a film study about conflict, repression, exclusion and marginalisation but most importantly it is also a tribute to humanity even in times of adversity. 
The Václav Havel Jury Special Award was presented to the film The Treasures of Crimea, directed by Oeke Hoogendijk. Although the story focuses on the legal battle over the return of an archaeological exhibition, it also shows that the real treasure that was taken away was the importance of human relations. 
Midwives and The Treasures of Crimea are reminders of how violence and conflicts destroy cities, countries and communities as well as of how they tear people apart. Nevertheless, both films lead us to the conclusion that only restoring human rights and dignity for all will help to preserve our common humanity.