Highlights of the East Doc Platform
The 12th edition of the East Doc Platform will bring interesting presentations, lectures and masterclasses by the world's leading documentary filmmakers to the French Institute in Prague on 24-30 March.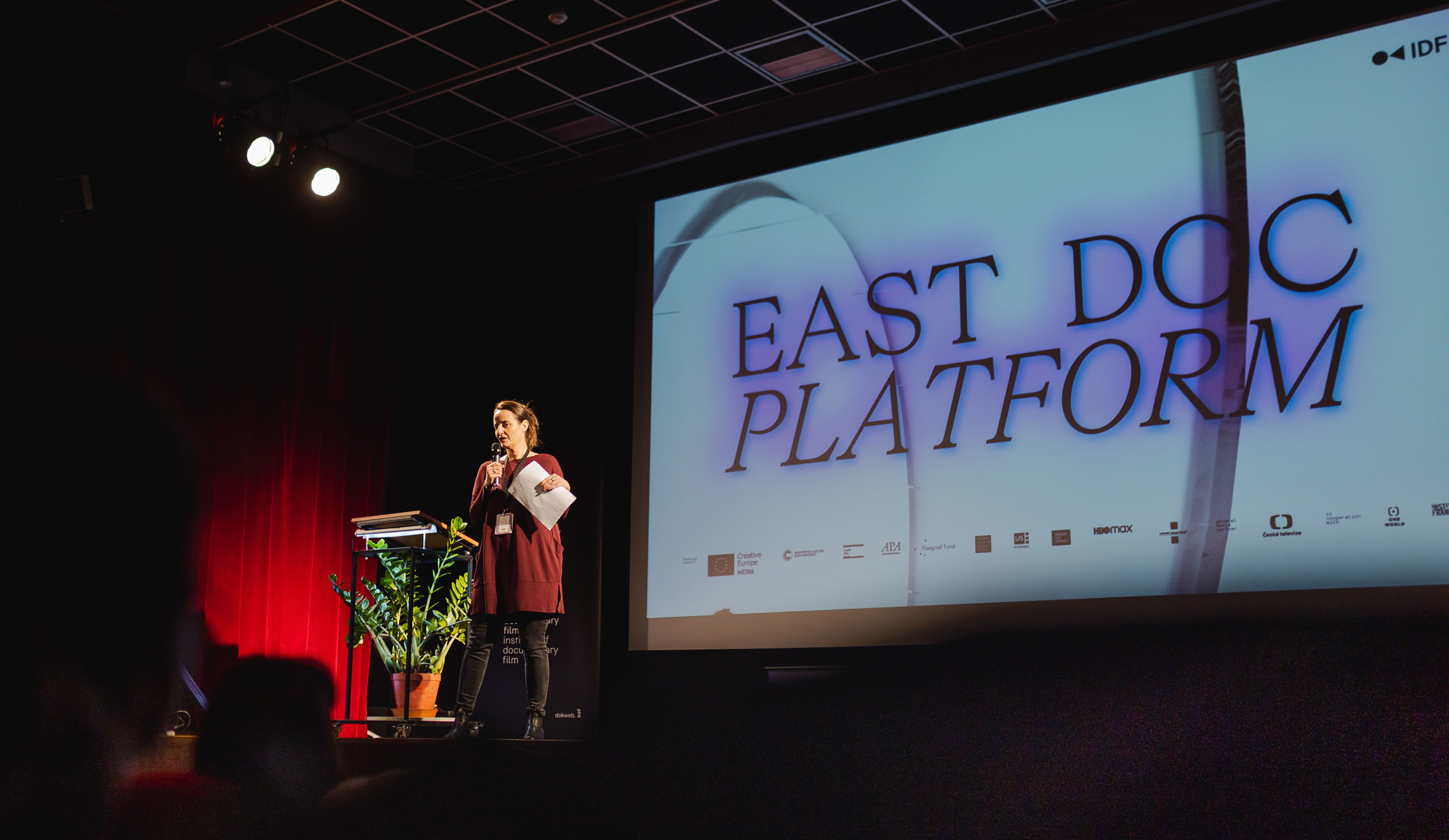 News
Come and find out what is coming up not only in the Czech but also in the European documentary scene. The programme is in English and is free of charge.
The event, organised by the Institute of Documentary Film in cooperation with One World Festival, will offer a screening of the renowned director Erik Gandini's The Swedish Theory of Love (2015). Gandini has his latest film After Work in the festival Programme, which he will also discuss during the masterclass, where he will outline the specifics of his directorial practices. During the traditional presentation of Czech Docs: Coming Soon, the director-producer duo will present five Czech documentaries nearing completion, including fresh trailers. The upcoming European docuseries will be the focus of the East Doc Series presentation. Eleven Ukrainian projects will get a slot during the B2B Doc: Visegrad Pitch.
The international alternative distribution project KineDok will host a conference at the East Doc Platform, will reveal how to set up a screening venue, think outside the traditional cinema format and strengthen communities through documentary film. There will also be panel debates: Louise Johansen (Sane Cinema), Jana Neustupová (New Era Safety) and the director of After the Silence Was Broken, Mikoláš Arsenjev, will talk about mental health in the film industry. The next debate will focus on the impact potential of VR projects. You should not miss the dialogue between two gatekeepers, experienced producer Ruth Reid and long-time Sundance Festival programmer Caroline Libresco. Specialist and consultant Ben Kempas will talk about the impact campaign for Emma Davie's The Oil Machine, which will be screened at the One World Festival.