One World in Brussels knows the winner.
On Thursday 27th April, the One World in Brussels festival was officially closed. The winning film was Illusion of Abundance. Documentary Blix not Bombs received a special mention.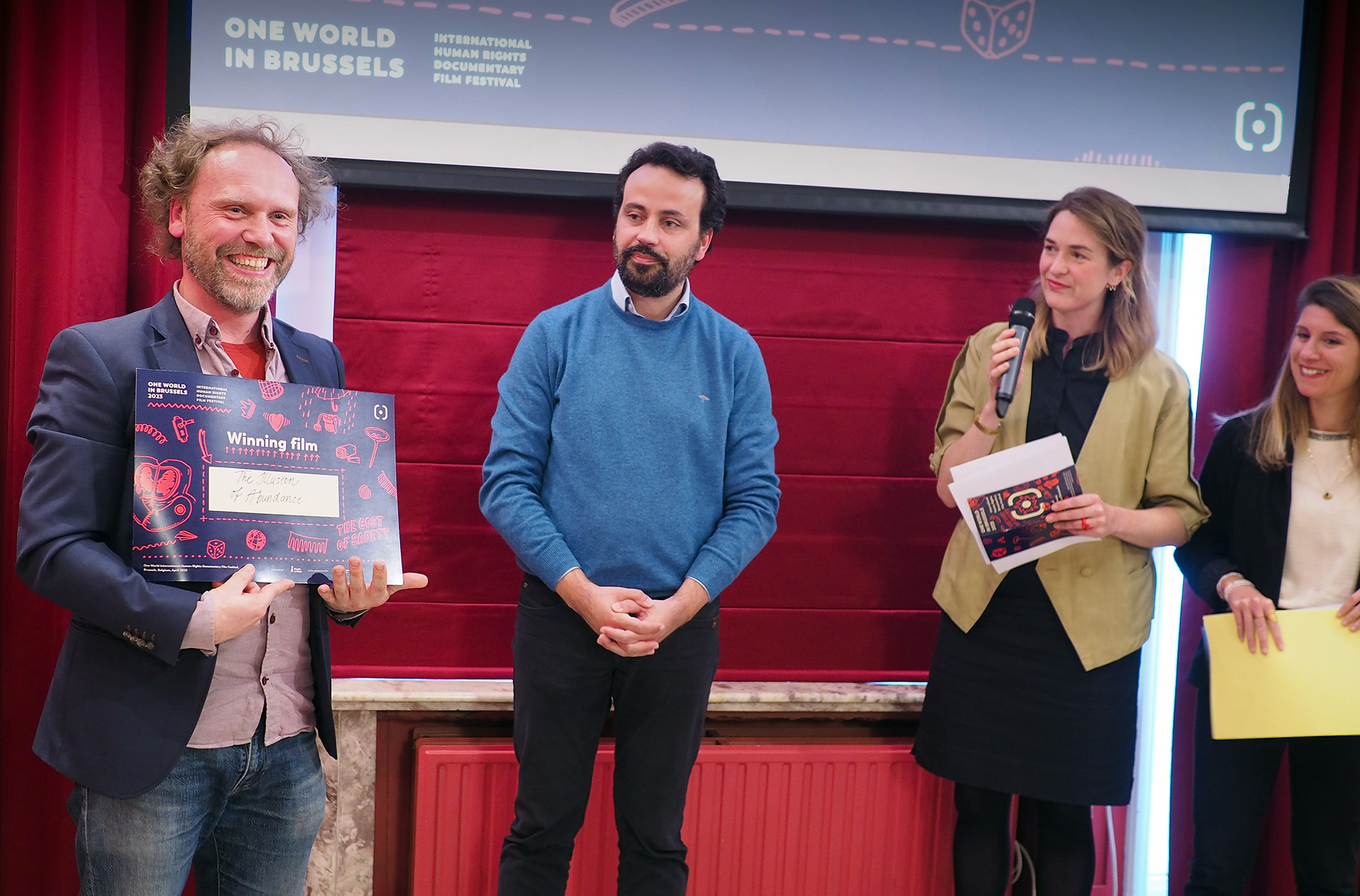 Brussels
The expert jury chose from 12 documentaries and decided to award one special mention in addition to the winning film. The winning film was Illusion of Abundance by Matthieu Lietaert a Erika González Ramírez. It follows the stories of three female activists: Bertha Zúñiga Cáceres from Honduras, Carolina de Moura from Brazil, and Maxima Acuña from Peru, as they defend their communities, their land, and the environment from the abuse brought about by transnational corporations and governments.
In discussing the film, the jury noted that:
"According to Global Witness, globally, three people are killed every week trying to protect their land and the environment from extractive forces. In 2021, over 200 human rights defenders were killed, 75% in Latin America. The Illusion of Abundance serves as a tribute to environmental human rights and land defenders, particularly women, by giving them a voice and highlighting their struggle. The documentary underscores the importance of grassroots resistance, even as this becomes increasingly difficult."

A special award was given to Blix not Bombs, a film by director Greta Stocklassa. This compelling documentary provides a fresh perspective on the war in Iraq in the early 2000s and the consequences of the Global War on Terror, which the US launched in the aftermath of 9/11. The film unfolds through a conversation with retired Swedish diplomat Hans Blix on the events that preceded the US invasion of Iraq.

The jury justified its decision to award a special mention by saying:
"With deep humanity and thoughts on what could have been done differently, the film reflects on the responsibility we all bear for our and other people's actions. In addition, the film and Hans Blix also touch upon other issues that resonate with a contemporary audience: do we want to die a swift death by a nuclear catastrophe or a slow death by human-caused environmental destruction? How can we live in peace?"

Screenings of all the films were accessible to the public for free in venues across Brussels. The next edition will take place again in the spring of 2024.