One World 2023 winners
The best films of the jubilee 25th year of the International Human Rights Documentary Film Festival One World were decided not only by the jurors, but also by the audience in separate categories.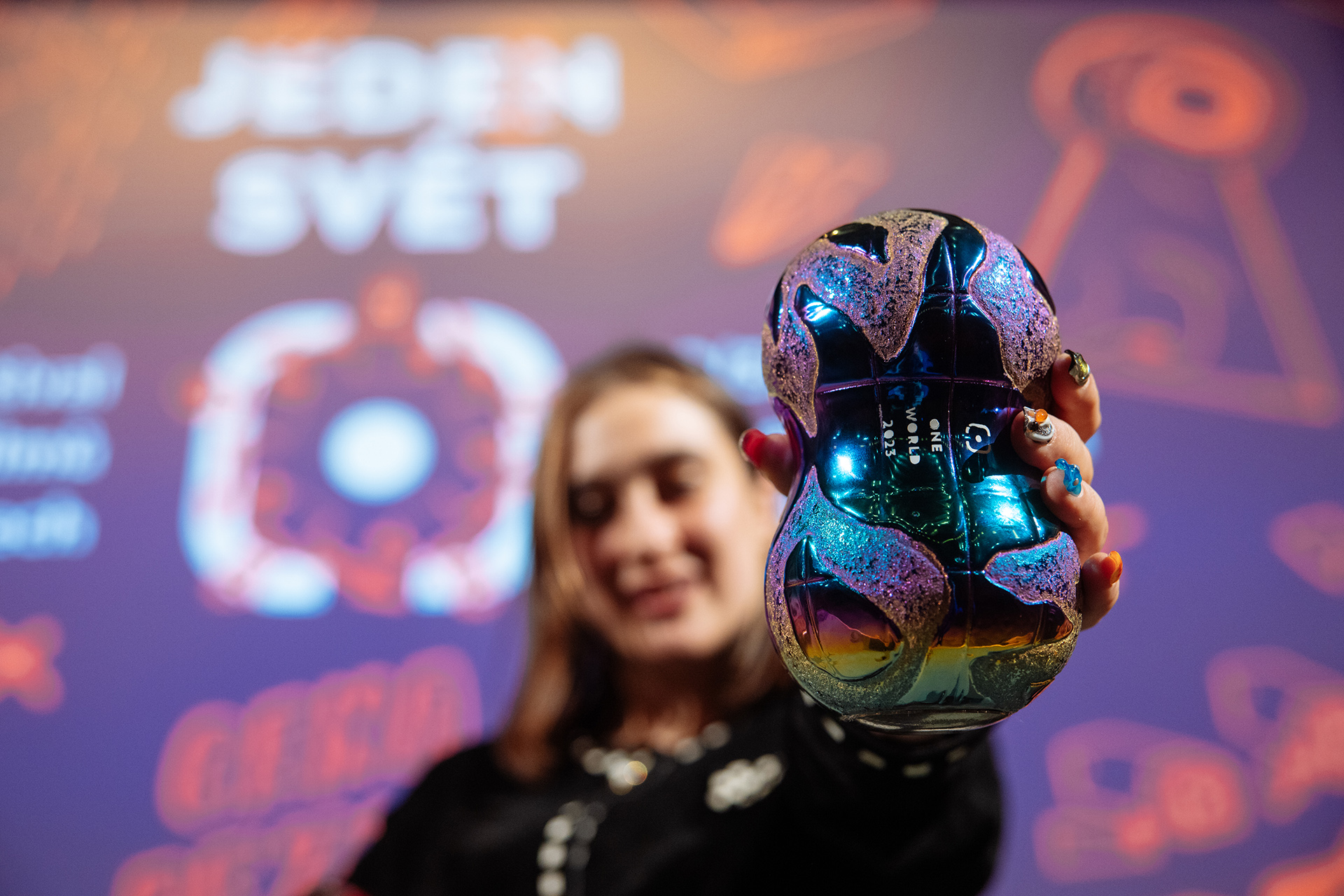 Awarded
One World International Competition Jury Award for Best Film goes to Apolonia, Apolonia by Lea Glob. It presents the story of the French painter Apolonia Sokol, whom the director followed for thirteen years.
"Through a mesmerizing, larger-than-life character, it gets at the universal, bittersweet truth of how life unfolds as we come of age: as a roller coaster where outside forces and compromises challenge internal resolve. Shot with a raw, intimate camera over 13 years, this bittersweet, delightful journey reveals the impossibility of ever fully knowing another person, and the profound truth that identity is never fixed; we are always evolving and inventing ourselves,"

commented the jury.
One World International Competition Jury Prize for Best Director goes to a film that drops us into the heart of Russia's war on Ukraine, and at the same time poetically transcends this location and time. It presents the story of five teenagers who are faced with the life choice of choosing further education and dream of leaving the war zone. The winner is We Will Not Fade Away by Alisa Kovalenko.
The Vaclav Havel Jury Award for Best Film goes to Strangers to Peace by Noah DeBonis and Laura Angel. It features three former female and male fighters of Colombia's FARC guerrilla army facing anxiety and fear as they try to integrate back into a society that sees them as terrorists.
The award for the Best Film in the Czech Competition goes to The Visitors by Veronika Lišková. Its protagonist Zdenka, an anthropologist, moved to Svalbard with her family. Although she came to Norway to explore the polar community, she is also trying to fit in. But this proves even tougher than the local climatic conditions.
The jury for the One World Interactive category awards the prize to the virtual reality project that has the most substantial social impact. The winning project is On the Morning You Wake (to the End of the World) that uses new technologies to reconstruct the events from 2018, when Hawaii was under a false threat of a nuclear missile attack.
The Regional Jury decided to award the film Farmer and Hipster by Kurt Langbein.
Student Jury Award goes to Girl Gang directed by Susanne Regina Meures. The top-rated film that received the Audience Award is The Killing of a Journalist directed by Matt Sarnecki.
Audience members selected the post-screening discussion that has been the most rewarding for them, and which best supplemented the screened film. Abakus Foundation Audience Award for Exceptional Discussion went to the debate on the film Elephant Mother with the film's protagonist Lek Chailert.